RunPal of The Month
We like to celebrate the awesomeness of our RunPals. So for 2019 we've started a new RunPal of the month.
It could be an amazing achievement. It can be an exceptional support role. It can be literally anything that we at RunPals HQ agree deserves some serious recognition!
Tony, a relatively new member of RunPals, has shown incredible commitment to improving his running over the last months. Watching his progress in such a short space of time has been a pleasure, going out in all weather, hot, cold, wet and windy - he knows what needs to be done to become a stronger runner!
Andrew Seivewright - Aug '19
Andrew was one of our first TriPals and continues to push his swimming and running. He conquered his first swimrun this summer and continues to support not only his lovely wife, but all of the pals at many events from the 530 run to the aquathlons at Pells. If he's not competing, he's cheering us from the sidelines, pacing and leading our swim sessions through the summer! We could all be a little bit more Andrew!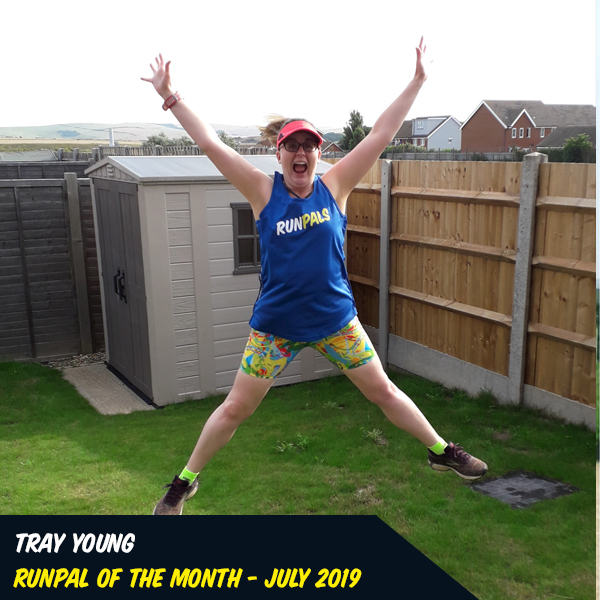 Tray continues to grow as a runner and one of our most wonderfabulous supporters, encouraging, cheering and inspiring others around her to get running! She will run with anyone, trains as much as she can, but most amazingly is running 100 miles this summer for Mind. Thank you for being you Tray, we love your enthusiasm and good luck for the rest of your challenge!
These boys are unstoppale. We could all learn a thing or two from them both. They regularly turn up for training. They run with others often and push themselves hard as well, recently completing their first adult parkruns in very respectable times. They're great kids to hang around and run with and have progressed so much over the last months, that we're incredibly proud to award our first RunPals Kids to Pal of the Month status!
Nikki has shown incredible progress over the last year. Not only in her own strength and determination to run faster and stronger, but in her ability to help support any pal, at any pace, in any distance at any race. Nikki has also recently taken the lead on a number of runs, ensuring everyone's happy, together and, fundamentally, having FUN. Thank you Nikki for being an AWESOME pal!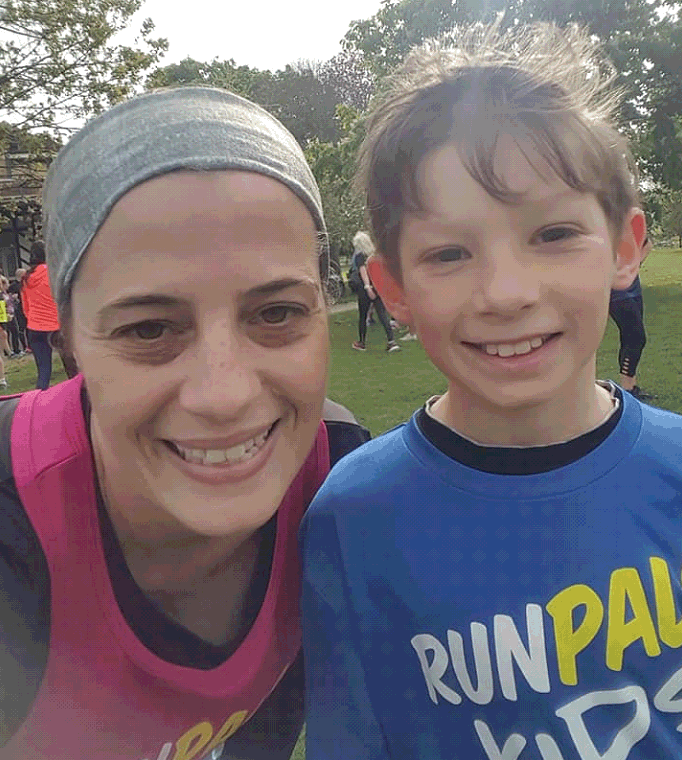 Kelly Sellens - April '19
Kelly has put in a phenomenal effort over April. Attending regular training sessions, parkrun touring, smashing her first ever race, the BM10k and pacing Isaac last weekend. It's epic to run with people like Kelly – well deserved pal!
Milene got her mojo back and started to really enjoy her running again. Her spirit is second to none and her post just this morning sums up the reason why just perfectly "This is the happiest day of my life" as she shared beautiful sunny pictures, running along our wonderfabulous playground of the south coast.
Milene spreads cheer and happiness to everyone that she comes into contact with. She is pure joy to run with – it doesn't matter what pace you are doing – she will always cheer you on.
Milene, congratulations pal, we couldn't have thought of a more deserved winner for the month of March.
Kat shows true RunPals spirit in everyting she gets involved in. Whether volunteering, cheering, or just giving things a go. But for February, we were so impressed that Kat got stuck in to the Slindon Slog 2019, which was billed as an incredibly muddy challenging run. But, she did it. And certainly seemed to enjoy it, judging by this awesome picture. We're stoked to have Kat as part of our wonderfabulous RunPals. Congrats Kat on being our first RunPals of the Month!
If you asked me what makes a RunPal, I would say the Winton family. They are epic RunPals, joining in at weekly sessions (EVERY SINGLE WEEK). They work hard, they play hard, and they an absolute delight to have at RunPals. The kids support each other. Mom and Dad support the kids (and each other too ;). They embody everything there is to be a RunPal.