Not every PB is about time
Sometimes you just have to go for it.
We talk a lot about training, structure and form. And whilst all very necessary, sometimes you just need to go and have some fun.
Ok, so I don't have a marathon next weekend and am not in training for the 10k, so I have a little bit more flexibility than some of the pals-and definitely no tapering going on. They are doing the right thing though - they shouldn't be out smashing long distances or hilly runs with some pretty major events coming up this weekend. They need to make sure their body is fresh for Sunday. But.... I don't. I felt a little rebellious as everyone else is talking about tapering... not me, I wanted to go run.
And the weather was just so good. Everything was aligned. I finished work. The mother in law was here helping my wifey with the kiddos. It was warm out. The sun was shining through the mist. There was no breeze. I had a new podcast I wanted to listen too.
So, I laced up my trail shoes and off I went. In the back of my head I had thought about going to "the tower" (21k round trip) but I had a pretty big climb up and over the Downs to get through first which I probably hadn't tackled for a few months. I was going to see how that went before deciding where the turning point would be.
I bumped into another pal, Trefor, out enjoying this t shirt weather as well, so we jogged for a bit, climbed the nasty hill (it's still my Nemesis) and ran a couple K together which was pretty cool, talking about other events and checking out some viscous segments on some of the other hills around us.
He had to turn back, so I jogged on. And on.
It was beautiful out. Barely anyone else around apart from a couple of walkers and a few mountain bikers and loads of lambs bouncing away across the South Downs. I was loving it.

After our Parkrun Marathon, I have to admit, I lost a little bit of my mojo for longer distance running. It was an incredible experience and certainly one I will never forget, but, often with big events, there can be quite a big come down and I wasn't quite prepared for this one.
I think with all of the support we had, the cheering, the people running with us, my boy and good pal running the last 2.2k with me, my babies at the finish line... the list goes on.... I was on a massive high and I came crashing down in the following weeks. I was making excuses to myself why I "couldn't" go out on longer runs. I was still enjoying my runs, pacing slower (for me) and still loving it, but the longer runs eluded me.
Maybe in part, my body (and mind?) needed a bit longer to recover than I thought? Physically I was fine, as in no injuries, but maybe I had depleted my energy store to a new low level?
Whatever it was, I was feeling a little lost with my longer distance running, which I bloody well love and I was getting frustrated. I was struggling, sat in my house, looking at our beautiful trails and not running. I could tell my mind was getting a little cloudy as a result! I needed to break free from whatever the constraints were. I needed to go.
So, forcing myself off the laptop and giving the fam kisses as I headed out the door was the PERFECT remedy. I loved it out there. Every single time I turn the corner after my first kilometre, I remind myself why it's so good out here.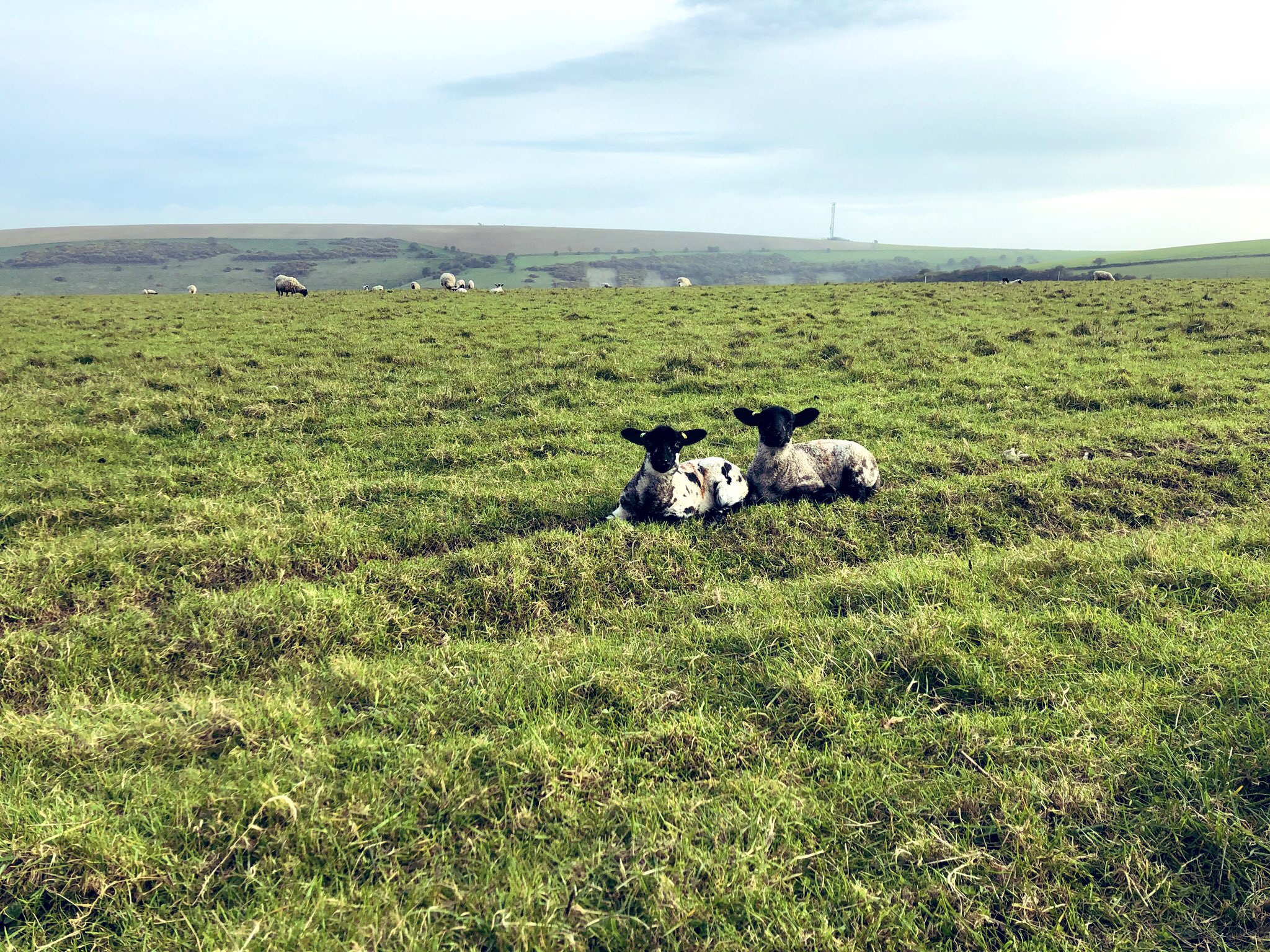 The smells, the views, the pals, the space and openness is everything my brain and body needed to reset. And I was going further than I planned. Well, in reality, there was no real plan. I was just running.
I've said it before and I'll say it again - I felt so alive.
I love where we live.
One of my personal goals for our April challenge this month, was to get out there and get it done. To have some longer runs. To find my trail running mojo again.

I can consider that one a massive tick off the list.
Don't forget to explore what's on your doorstep. You won't regret it.